Jan 18th Through Feb 23rd
Also Sunday Jan 27 @ 2:00 PM
Ken Miele, Micah Cone and Tina Marie Kelly are joined ny Off Broadstreet regulars Jay Barker, Kate Haight and Krissi DeKowzan in this high energy sequel to last Spring's hilarious musical comedy Soap Opera GO JOHNNY GOUGH. The new "expanded cast" will tell the rest of the story as promised in last Spring's cliff-hanger ending. This is a "stand-alone" show that does not require anyone to have seen the original, although there will be an early scene that reminds original audiences of "Seen previously on..."
Musical selections will include many of the number one hits from the 1960's and '70's by such artists as Elvis, Paul McCartney, Cher, Tammy Wynette, Roy Orbison, Queen, Carly Simon, The Temptations and many more. G reat laughs and memorable music.
---
KRIS & DOMINIC STEPANIAN
"In Concert""
Two Nights Only!

Fri-Sat March 1st & 2nd 8:15 PM
---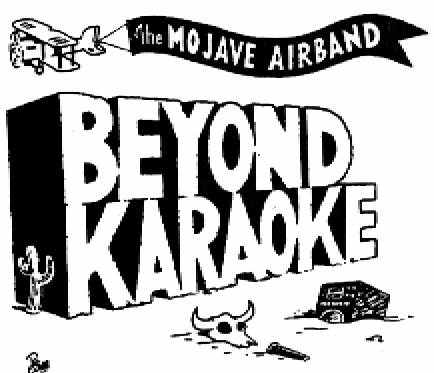 A Classic OBS Musical Comedy
Written & Directed By John Driscoll
March 15th through April 20th
2:00 PM Matinee Sunday Mar 24th
After eight years, an Off Broadstreet classic from 1999 returns again with a mostly all-new cast. Sue LeGate reprises the role that launched all future incarnations of Janis Joplin. She is joined by current favorite Rebekah Martino and newcomer Darrell Hovander ("Earthworm"from James and the Giant Peach) A wonderful assortment of classic songs from the latter 20th Century along with other fun impersonations of Sonny & Cher, Elvis, Stevie Wonder and more
---
---
May 10th through June 15th
2:00 PM Sunday matinee May 19th
Rebekah Martino, Tasa Proberts and Krissi DeKowzan star in this musical comedy revue presented by singing female golf caddies entertaining at an LPGA event.
---
---
A Musical Comedy By John Driscoll
Jul 12th through Aug 17th
2:00 PM Sunday matinee July 21
Closed Friday, August 3rd for Nevada City Art Walk
In the year 2057, a group of street people re-discovers the wonder and inspiration to be found in live stage musical stage productions in an abandoned theater in earthquake ravaged downtown San Francisco. Cast to be determined. Many top familiar songs from the 20th Century, including songs by various male and female groups from the 1960's through the 1980's.
---
---
A Musical Comedy Revue By John Driscoll
Sep 13th through Oct 19th
(2:00PM Sunday matinee September 22nd & October 6th)
An all new cast presents one of our all-time favorite shows about a group of misfits from Galt, CA providing lounge entertainment aboard a discount cruise ship off the coast of Baja California.
---
---
A New Musical Comedy Revue By John Driscoll & Jan Kopp

Nov 15th thru Dec 21st

Friday & Saturday 8:15 PM

Also 2:00 PM Sunday matinee November 17th & 24th

(Closed Friday, November 29th)

A Fun New Musical Comedy Revue by John Driscoll and Jan Kopp Our holiday shows are always a huge hit with audiences
---
---
Off Broadstreet's 2019 Single Weekend "In Concert" Series

(1) Fri-Sat Jan 11 - 12 Jed & Heather Dixon's Farewell Concert (SOLD OUT BOTH NIGHTS)

(2) Fri-Sat Mar 1 - 2 Kris & Dominic Stepanian in Concert

(3) Fri-Sat July 5 - 6 Cousin Cricket in Concert

(4) Fri-Sat Sep 6 - 7 Tamara Fouyer in Concert

(5) Fri-Sat Nov 8 - 9 Kris & Dominic Stepanian in Concert