---
A Musical Comedy Revue By John Driscoll & Jan Kopp
Directed by John Driscoll
Jan 18th Through Feb 23rd

Also Sunday Jan 27 @ 2:00 PM

Ken Miele, Micah Cone and Tina Marie Kelly are joined ny Off Broadstreet regulars Jay Barker, Kate Haight and Krissi DeKowzan in this high energy sequel to last Spring's hilarious musical comedy Soap Opera GO JOHNNY GOUGH. The new "expanded cast" will tell the rest of the story as promised in last Spring's cliff-hanger ending. This is a "stand-alone" show that does not require anyone to have seen the original, although there will be an early scene that reminds original audiences of "Seen previously on..."

Musical selections will include many of the number one hits from the 1960's and '70's by such artists as Elvis, Paul McCartney, Cher, Tammy Wynette, Roy Orbison, Queen, Carly Simon, The Temptations and many more. G reat laughs and memorable music.
---
KRIS & DOMINIC STEPANIAN
"In Concert""

Two Nights Only!

Fri-Sat March 1st & 2nd 8:15 PM
---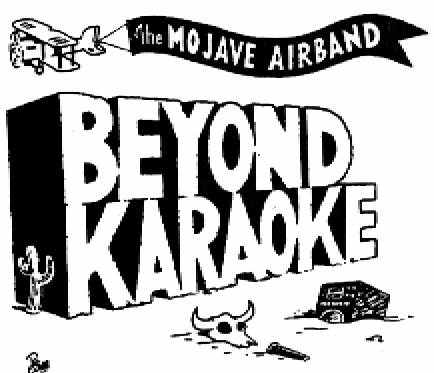 A Classic OBS Musical Comedy
Written & Directed By John Driscoll

March 15th through April 20th

2:00 PM Matinee Sunday Mar 24th

After eight years, an Off Broadstreet classic from 1999 returns again with a mostly all-new cast. Sue LeGate reprises the role that launched all future incarnations of Janis Joplin. She is joined by current favorite Rebekah Martino and newcomer Darrell Hovander ("Earthworm"from James and the Giant Peach) A wonderful assortment of classic songs from the latter 20th Century along with other fun impersonations of Sonny & Cher, Elvis, Stevie Wonder and more
---
---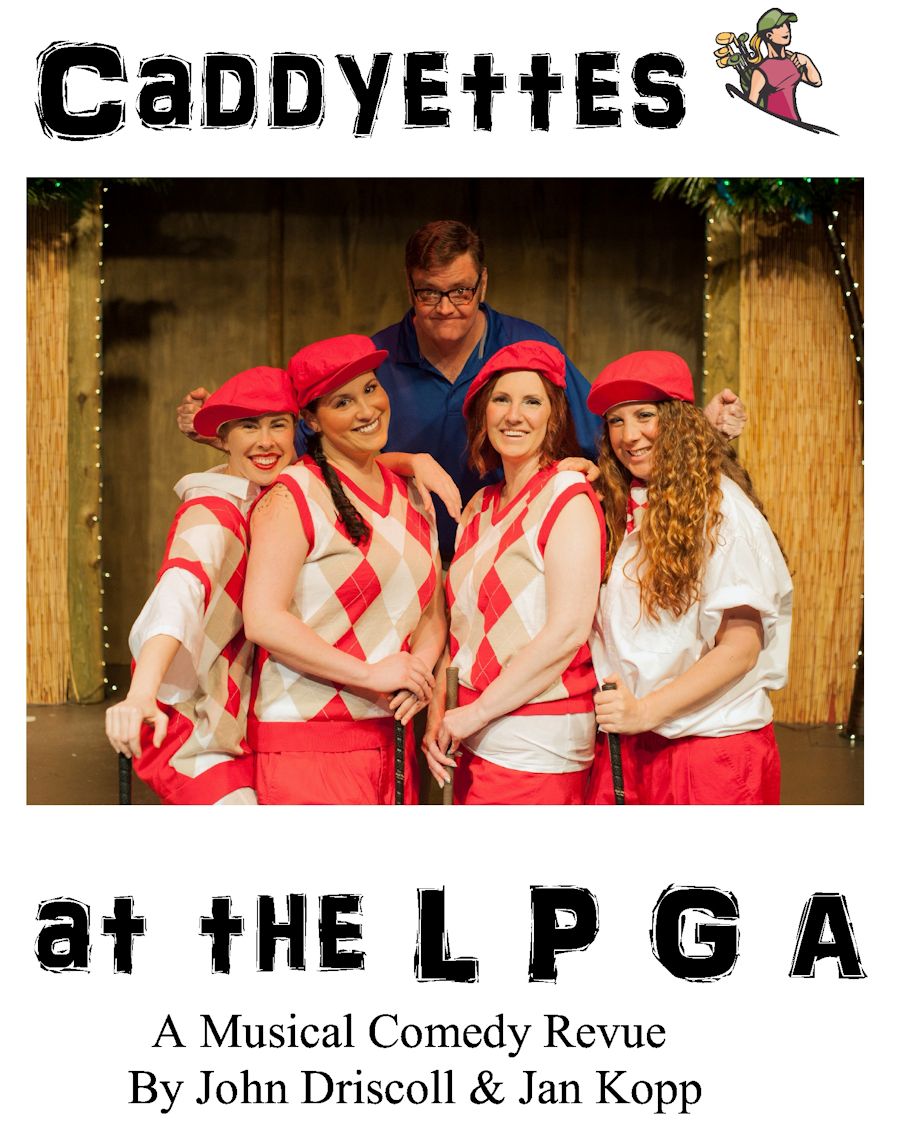 May 10th through June 15th

2:00 PM Sunday matinee May 19th and June 9th

Closed Friday, June 7th for Nevada City Art Walk

Heidi Grass, Rebekah Martino, Tasa Proberts, Krissi DeKowzan and Andrew Kerr star in this musical comedy revue. In 1973 a Bay Area female vocal quartet, known as the "Corvettes," who specialize in performing covers of male artists, is persuaded by a former member of the Par Four to change the name of their group to the "Caddyettes" and represent themselves as female golfers to perform at an LPGA event held in San Francisco's famed Tonga Room. Four of our top female vocalists perform their own unique renditions of songs by the Beach Boys, Temptations, Drifters, Miracles and many more.
---
KRIS & DOMINIC STEPANIAN
"In Concert""

ONE NIGHT ONLY!

Friday, June 28th 8:15 PM
---
COUSIN CRICKET
"In Concert""

ONE NIGHT ONLY!

Saturday, July 6th at 8:15 PM
---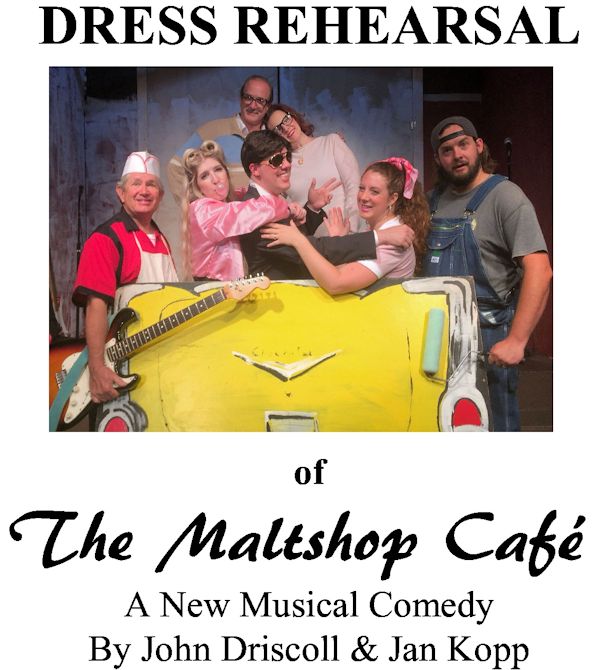 Jul 12th through Aug 24th

2:00 PM Sunday matinee July 21st & August 4th

Closed Friday, July 19th

Closed Friday, August 2nd for Nevada City Art Walk

Off Broadstreet favorites Jay Barker, Kelly Nevius, Ken Miele, Kristen DeKowzan, Tina Marie Kelly and Tasa Proberts are joined by newcomer Kenny DeKowzan ("Jerry Sitzer" from Beyond Karaoke) in this zany "look-behind-the-scenes" musical comedy about a group of amateur performers preparing for the opening of their original musical comedy production centered around a 1950's-'60's style malt shop. As they attempt to put the finishing touches on their show, anything that can go wrong does! From costume and prop mishaps to failed cues and other mis-steps that plague the evening even as these amazing voices perform some of the most iconic music of the era.
---
TAMARA FOUYER
"In Concert""

SENTIMENTAL JOURNEY

Two Nights Only!

Fri-Sat September 6th & 7th 8:15 PM
After a sizzling performance for us last year,Tamara Fouyer, premier chanteuse of the Foothills, returns to Off Broadstreet by popular demand. Join her for an intimate evening showcasing her haunting, soulful voice, as she takes you on a journey through song favorites from the 1930's to today, accompanied by accomplished veteran keyboardist Alan Feeney. The evening promises to be more than a collection of tunes, as Fouyer pairs each selection with personal reflections on nostalgia, love, and the ephemeral quality of joy. Songs include the title song "Sentimental Journey", "Fever", "Whatever Lola Wants", and "Smile", along with a second set with songs like "Harvest Moon", "Bang Bang"and some songs by lesser known current artists. Below is a moment from last year's concert.
---
A Musical Comedy Revue By John Driscoll
Sep 13th through Oct 19th

(2:00PM Sunday matinee September 22nd & October 6th)

An all new cast presents one of our all-time favorite shows about a group of misfits from Galt, CA providing lounge entertainment aboard a discount cruise ship off the coast of Baja California.
---
---
A New Musical Comedy Revue By John Driscoll & Jan Kopp

Nov 15th thru Dec 21st

Friday & Saturday 8:15 PM

Also 2:00 PM Sunday matinee November 17th & 24th

(Closed Friday, November 29th)

A Fun New Musical Comedy Revue by John Driscoll and Jan Kopp Our holiday shows are always a huge hit with audiences
---
---
Off Broadstreet's 2019 Single Weekend "In Concert" Series

(1) Fri-Sat Jan 11 - 12 Jed & Heather Dixon's Farewell Concert (SOLD OUT BOTH NIGHTS)

(2) Fri-Sat Mar 1 - 2 Kris & Dominic Stepanian in Concert

(3) Sat July 6 Cousin Cricket in Concert

(4) Fri-Sat Sep 6 - 7 Tamara Fouyer in Concert

(5) Fri-Sat Nov 8 - 9 Kris & Dominic Stepanian in Concert