And the laughs just keep on coming at Off Broadstreet! Jan Kopp comes out of retirement to join Lyra Dominguez, Tony Lauria and Andrew Kerr in this update of an OBS classic, LEGENDS TO GO. Laughter abounds as four dysfunctional assertiveness training rejects struggle to cope with the demands of their new on-call celebrity impersonation business. Wonderful mid-20th Century pop music.
LEGENDS TO GO will take you on a fun-filled trip through some really zany scenes, all to the accompaniment of songs originally recorded by such 20th Century "Legends" as Barbra Streisand, Willie Nelson, Tom Jones, Dolly Parton, Cher, Elvis, Tina Turner, The Temptations and many more; including songs like Delilah, Always on my Mind, Who's Sorry Now?, If I Could Turn Back Time, I Walk The Line, Mony Mony and three dozen more chart-topping hits. Best Laughs of the Summer!
Pre-show entertainment by Chris Crockett begins one hour before showtime.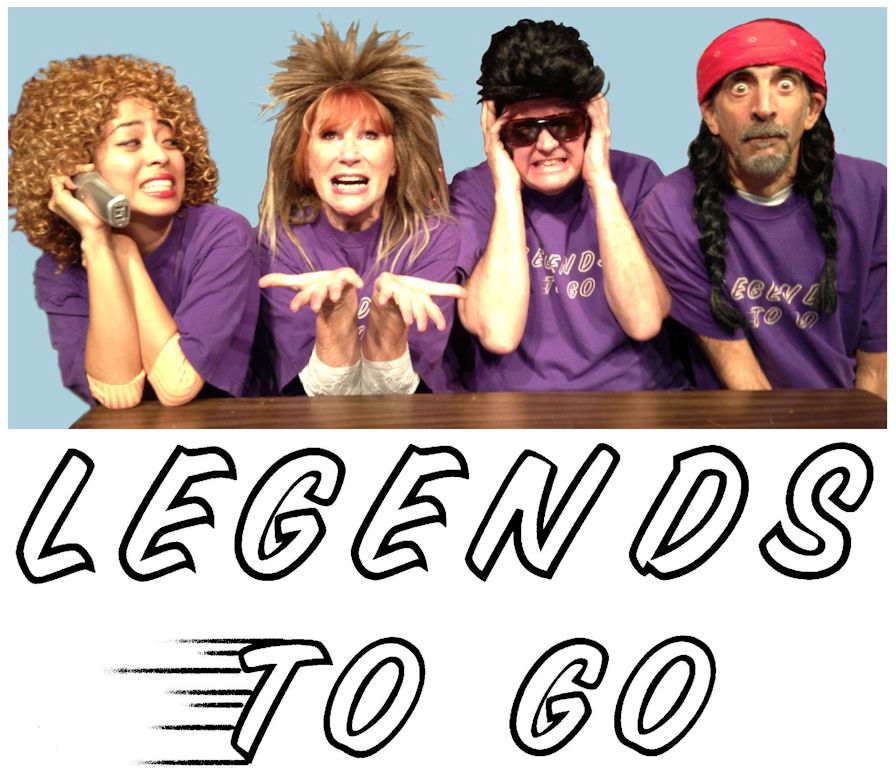 Sold Out Performances Are Shown in BOLD type.
Admission

Friday @ 8:15 p.m.

June 9, 16, 23 & 30

$27.00
Saturday @ 8:15 p.m.

June 3, 10, 17, 24 & July 1

$27.00
Sunday @ 2:00PM

June 4

$24.00
Thursday @ 7:15 p.m.

No Thursday Performances
---
© Copyright 2001 Off Broadstreet
All rights reserved

This site is best viewed at 800 x 600, using Internet Explorer 4.x or higher.