In recognition of 2018 being hailed as "The Year of the Woman," Off Broadstreet owners John Driscoll and Jan Kopp offer a brand new musical comedy revue that chronicles sixty years in the crazy ride American women have taken in our society: in the home, in the workplace and in politics. In Sweet Nothin's, the owner of a Hollywood rooming house has convinced four unemployed actresses to form a vocal quartet to provide entertainment for a fund-raiser she is holding for a local grandmother who is running as an independent for US Congress. .
Sweet Nothin's features the talents of returning award-winning actress/playwright Karen Leigh Sharp and amazing vocalist Rebekah Martino as well as OBS newcomers Heidi Grass, Tasa Proberts and Krissi DeKowzan. With inventive choreography by Tina Marie Kelly, the vocal ensemble performs number one hits from the past sixty years by musical icons from The Ronettes and Shirelles, through Madonna, Annie Lennox and ABBA to contemporary artists like the Dixie Chicks and Katie Perry. Songs include Be My Baby, Lady Marmalade, Mama Mia, Real Man, Like a Prayer, Roar and Ladies Night, plus two dozen more memorable hits. The perfect show for women and for "The men who love them," Sweet Nothin's has plenty of laughs and great music and is suitable for all ages
Pre-show entertainment by Chris Crockett begins one hour before showtime.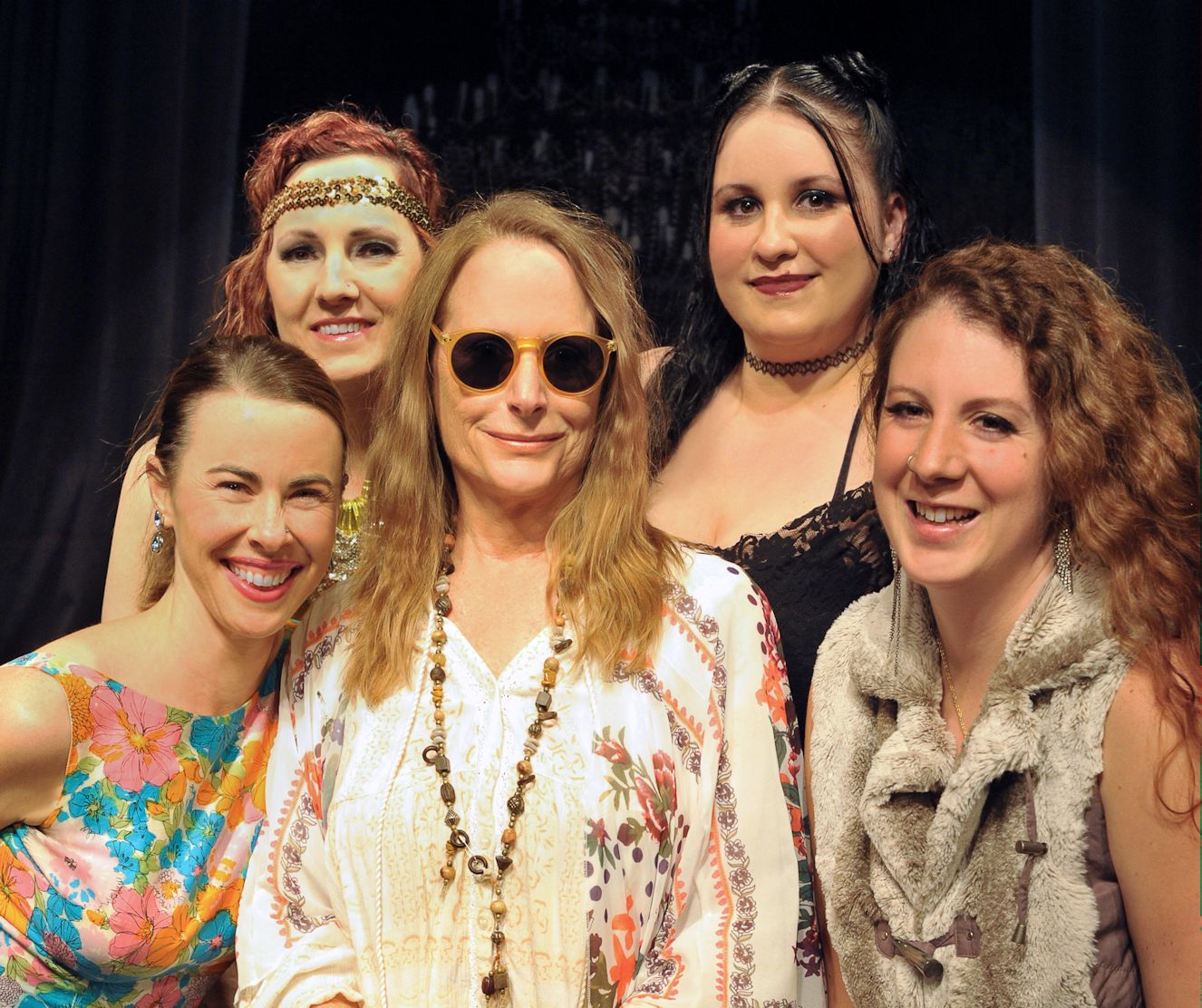 A Few Moments From Opening Weekend
Sold Out Dates Are Shown in BOLD Type
Admission

Friday @ 8:15 p.m.

March 23, 30 Apr 6, 13, 20 & 27

$28.00
Saturday @ 8:15 p.m.

March 24, 31 Apr 7, 14, 21 & 28

$28.00
Sunday @ 2:00PM

Apr 8 & 15

$25.00
Thursday @ 7:15 p.m.

N/A

$26.00
---
© Copyright 2001 Off Broadstreet
All rights reserved

This site is best viewed at 800 x 600, using Internet Explorer 4.x or higher.