(Pre-Show Entertainment by Chris Crockett One Hour before all performances)
Heidi Grass, Rebekah Martino, Tasa Proberts, Krissi DeKowzan and Andrew Kerr star in this musical comedy revue. During the Ladies' Professional Golf Association tour in 1973 a Bay Area female vocal quartet, known as the "Corvettes," who specialize in performing covers of male artists, is persuaded by a former member of the Par Four (Andrew Kerr) to change the name of their group to the "Caddyettes" and represent themselves as female golfers to perform at an LPGA event held in San Francisco's famed Tonga Room. Four of our top female vocalists perform their own unique renditions of songs by the Beach Boys, Temptations, Drifters, Miracles and many more.
Caddyettes at the LPGA offers humorous insights into the game of golf as well as the "mating game" as influenced by women's entry into a formerly all-male sport. Plenty of light-hearted humor for men and women alike, as well as fun choreography by OBS regular Tina Marie Kelley. Songs include many number one hits from the 1960's and early 1970's, including Good Vibrations, Little Old Lady From Pasadena, Hit The Road Jack,The Way You Do The Things You Do, Hey Big Spender, Love Me With All of Your Heart and many more.
Pre-show entertainment by Chris Crockett begins one hour before showtime for all performances.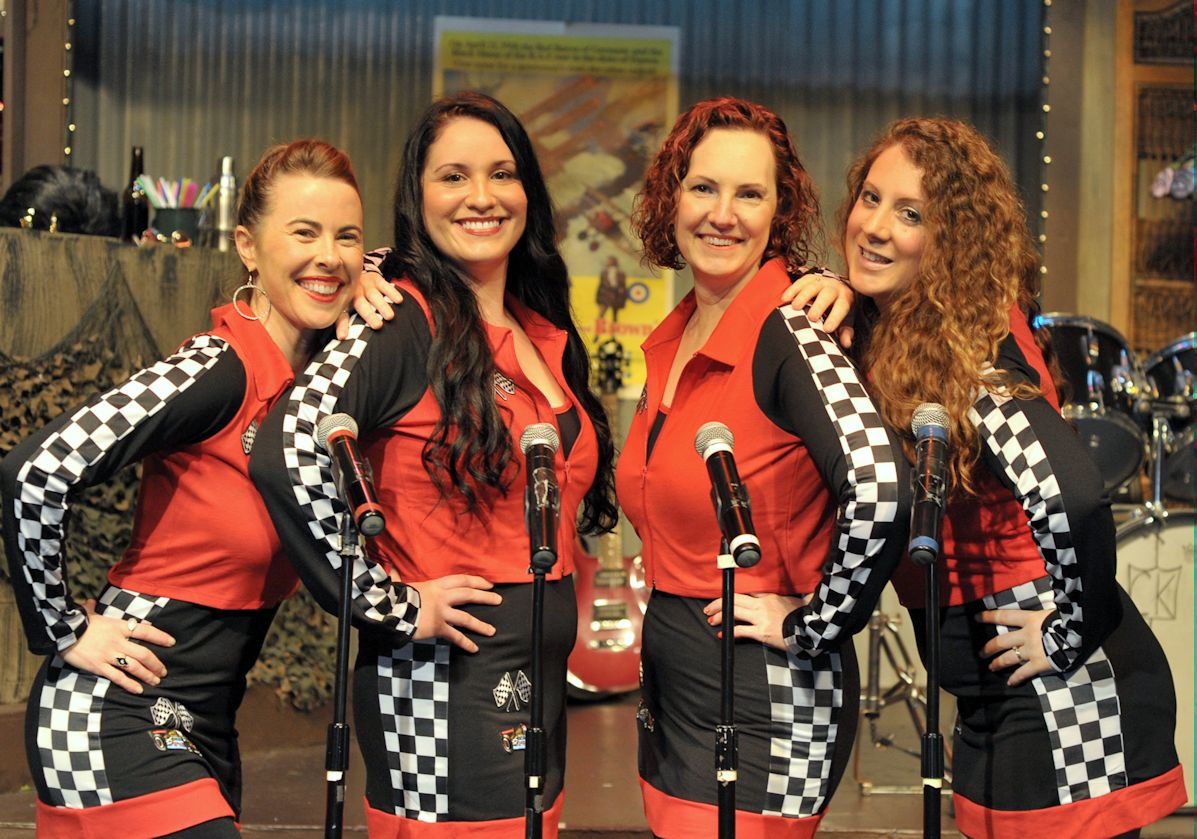 Sold Out Performances Shown in BOLD Type
Admission

Friday @ 8:15 p.m.

May 10, 24, 31, Jun 14

$29.00
Saturday @ 8:15 p.m.

May 11, 18, 25, Jun 1, 8 & 15

$29.00
Sunday @ 2:00PM

May 19, Jun 9

$25.00
Thursday @ 7:15 p.m.

No Thursday

N/A
---
© Copyright 2001 Off Broadstreet
All rights reserved

This site is best viewed at 800 x 600, using Internet Explorer 4.x or higher.